Scientex
conferences are dedicated to assisting professionals in reaching their full potential by providing unique opportunities for them to explore scientific study fields to uncover and share potential breakthroughs. In the vast arena of the scientific society, we provide an appropriate platform for eminent speakers, innovators, inventors, industry professionals, scientists, academicians, established authors, scientific editors, medical physicians, medical service providers, nursing professionals, research associates, analysts, students, and other such individuals to exchange ideas and provide solutions for major global challenges.
After the grand success of our first series
"International Webinar on Pharmaceuticals and Clinical Research",
We cordially invite you all to attend the
"2nd International Webinar on Pharmaceuticals and Clinical Research"
during
November 30- December 01, 2023
with the theme of Futuristic Advancements in
Pharmaceuticals
and Clinical Research. Attendees were given the option of receiving an electronic certificate of attendance. Join us for an exclusive forum with 50+
pharmaceutical
and clinical research specialists to form important collaborations. Bring major technological and mechanical advancements in mental health to the clinic.
Our main goal is to make the
Webinar
an amazing achievement in the field of world-class debate and discussion by the world's leading scientists.
Past Webinar Presentation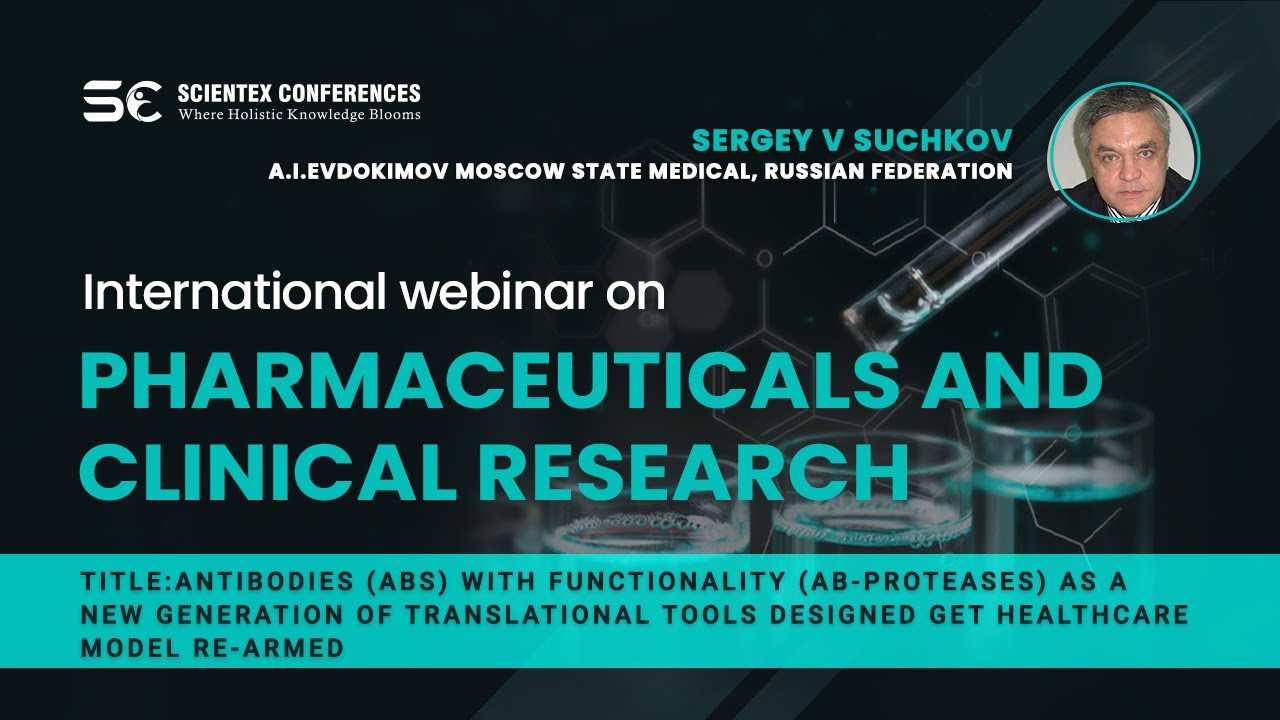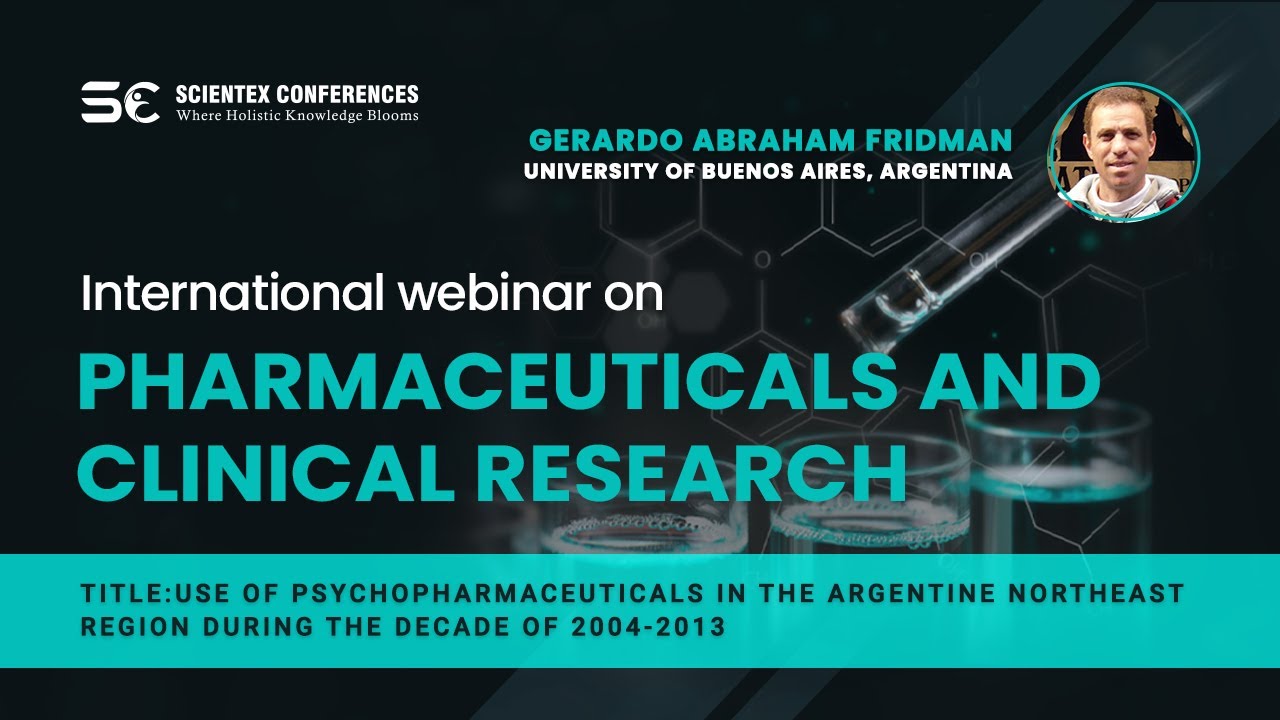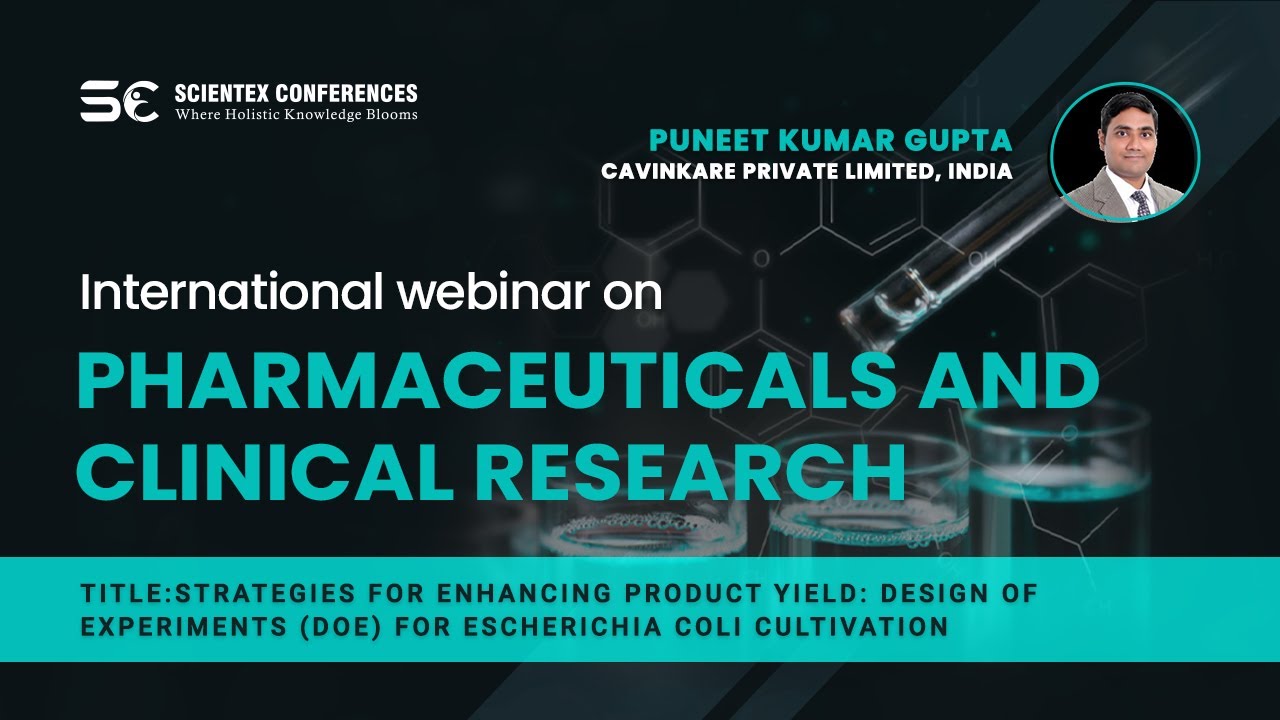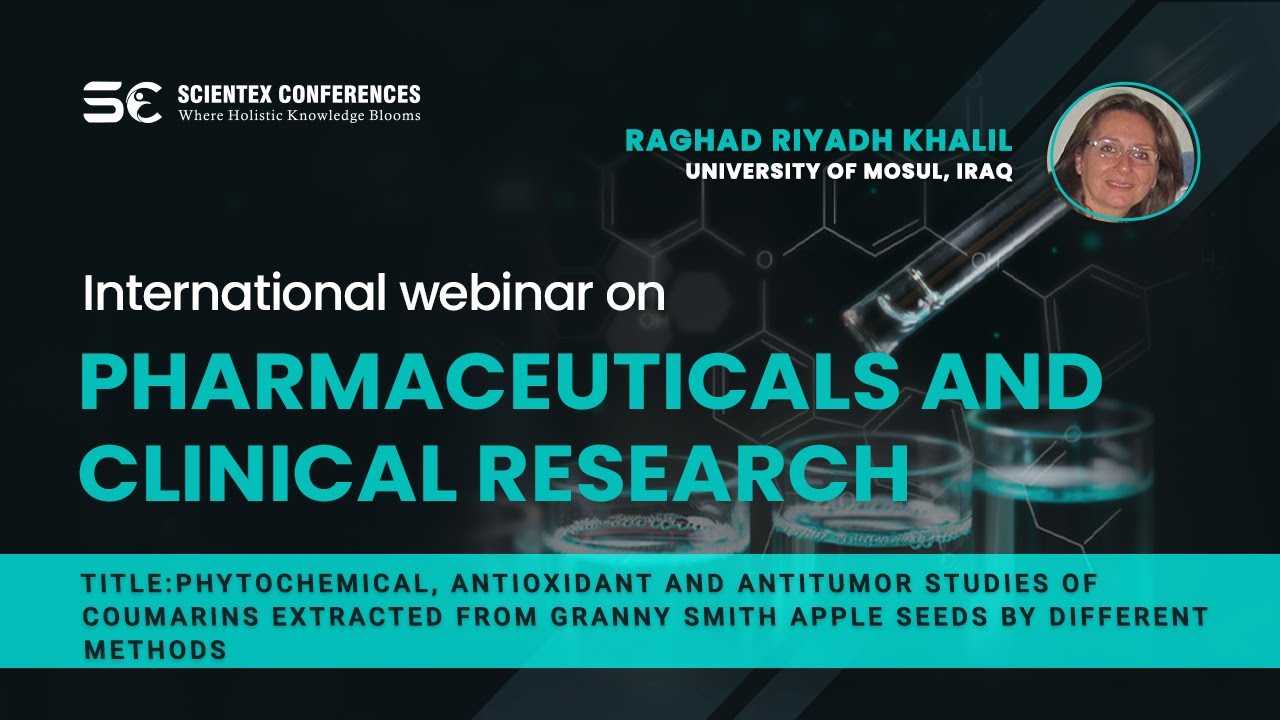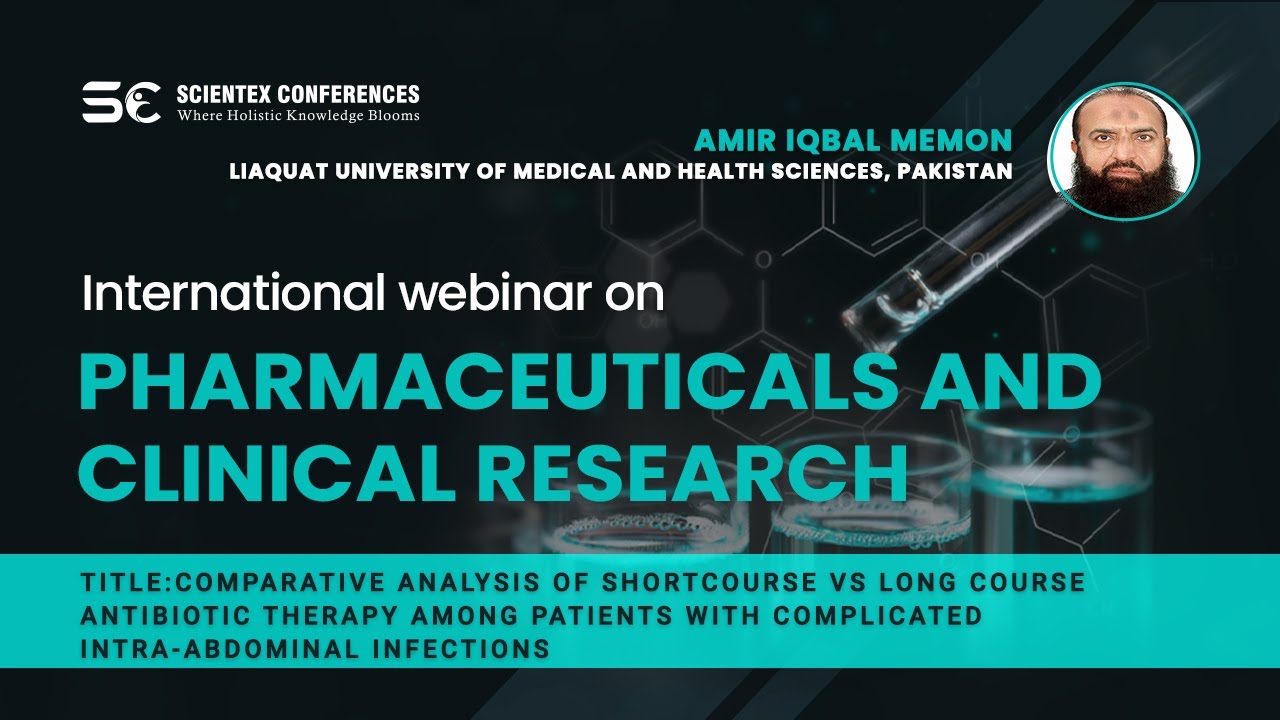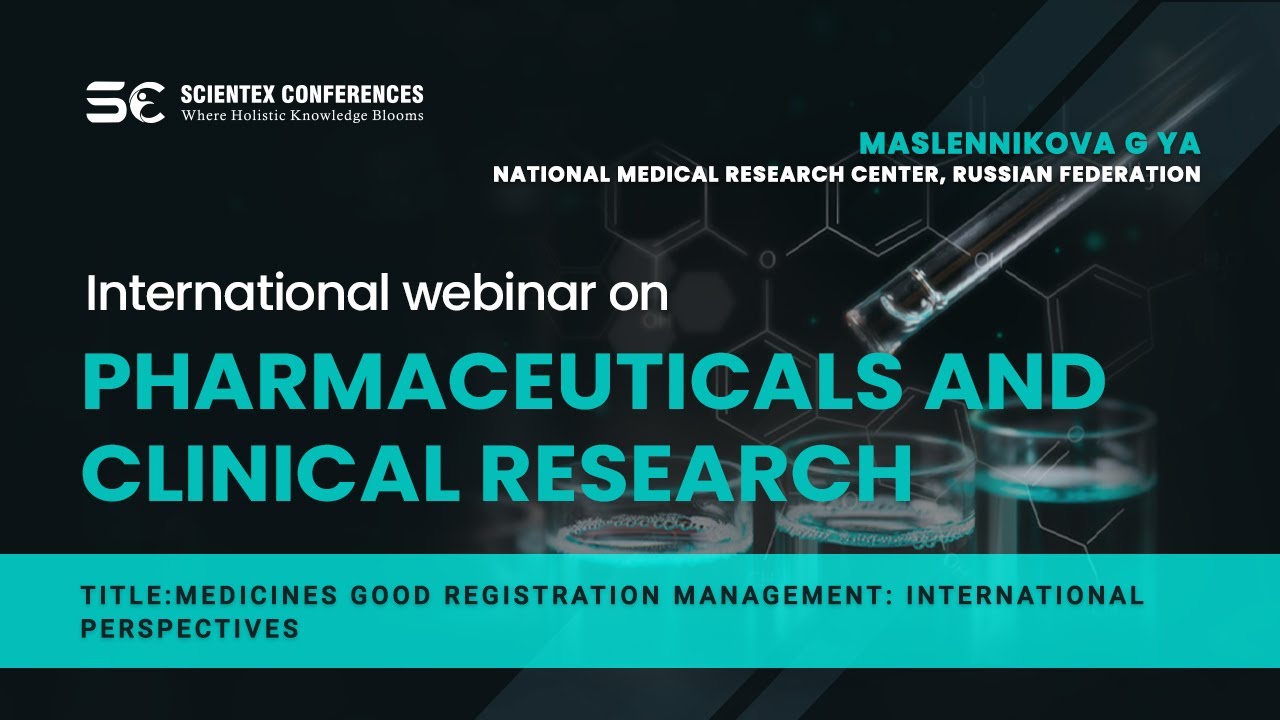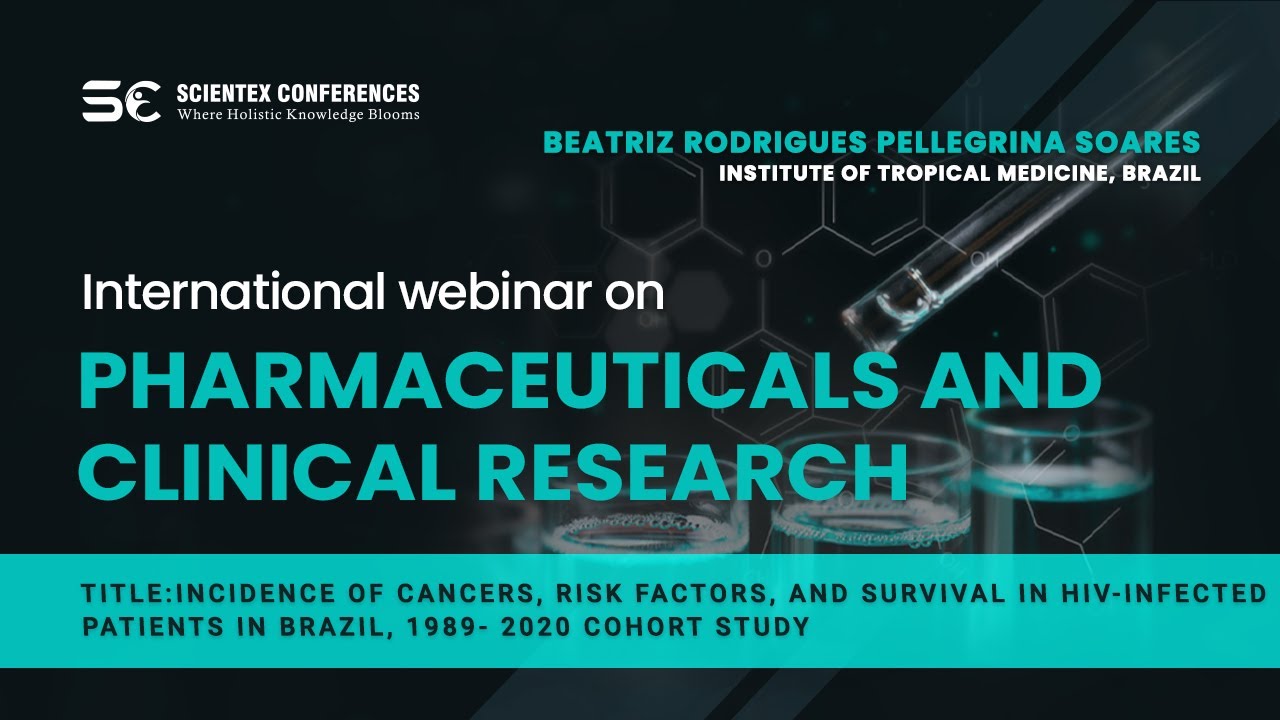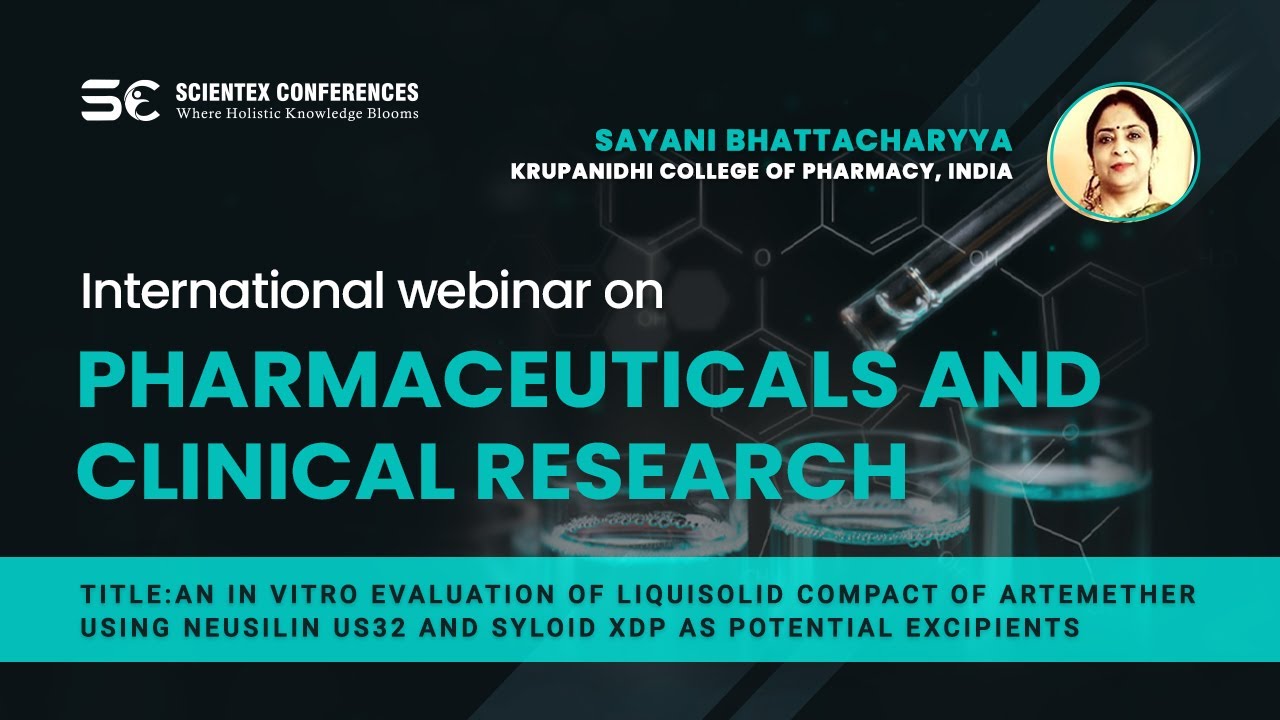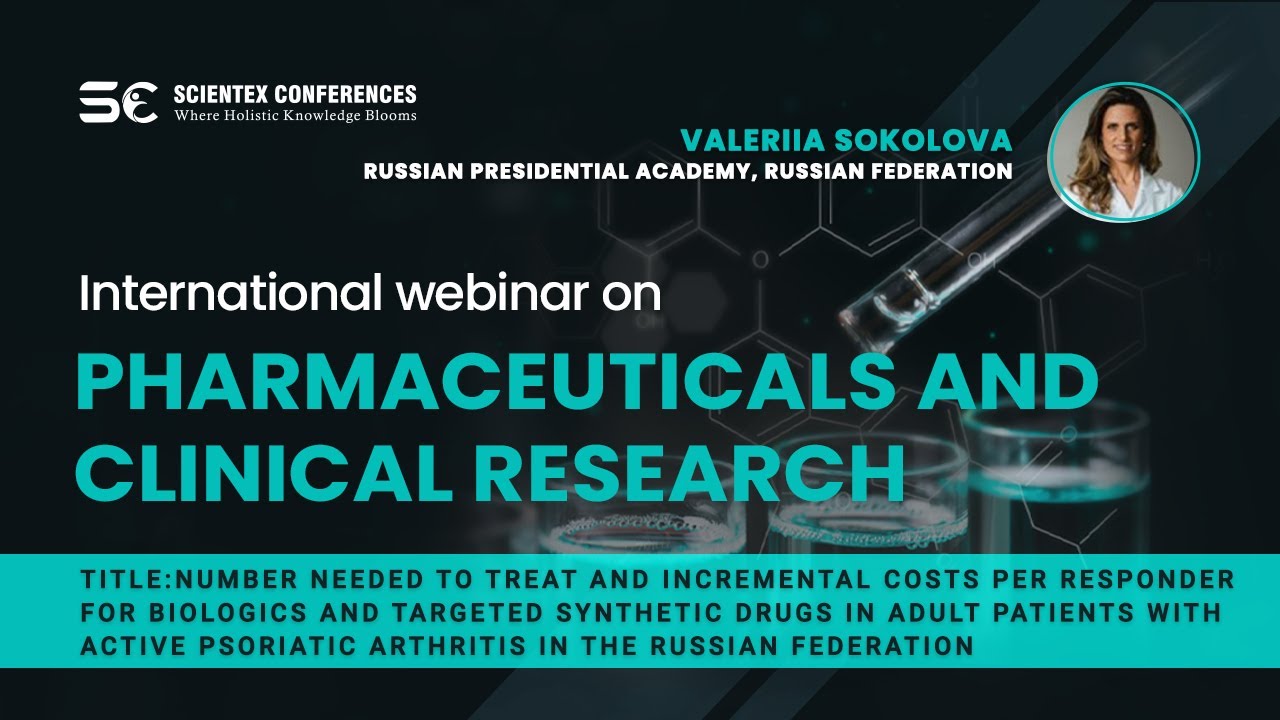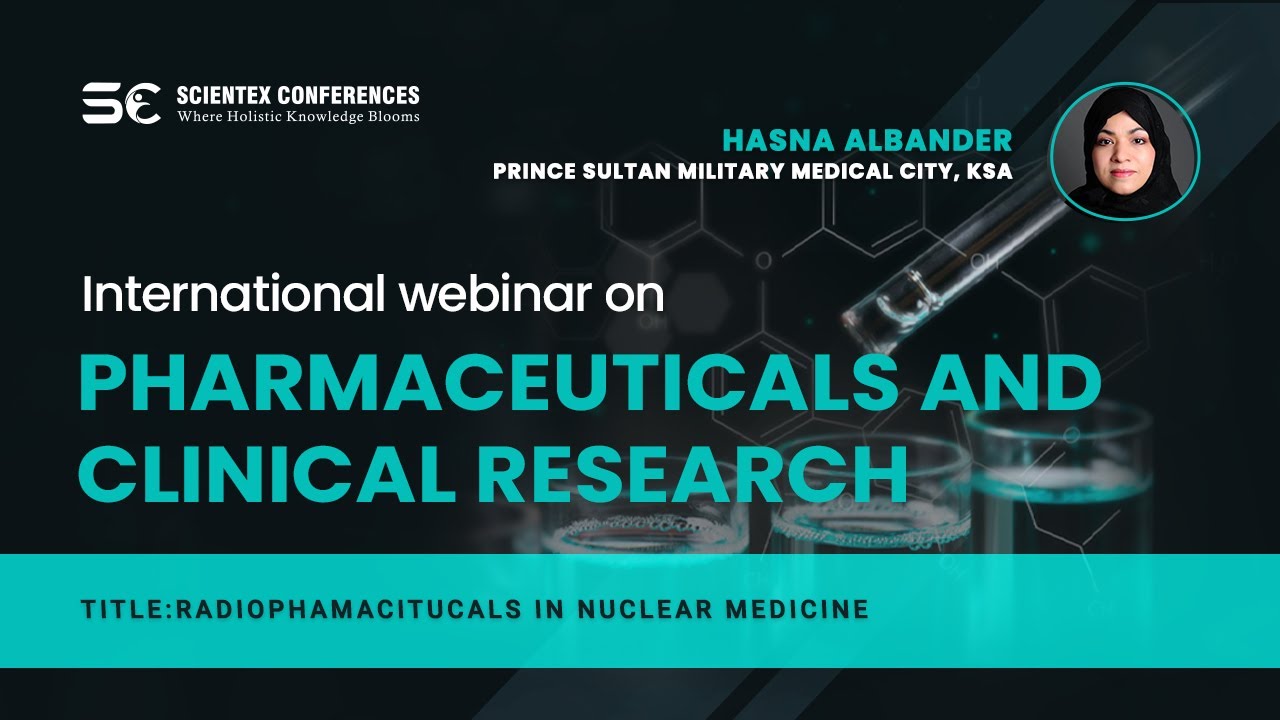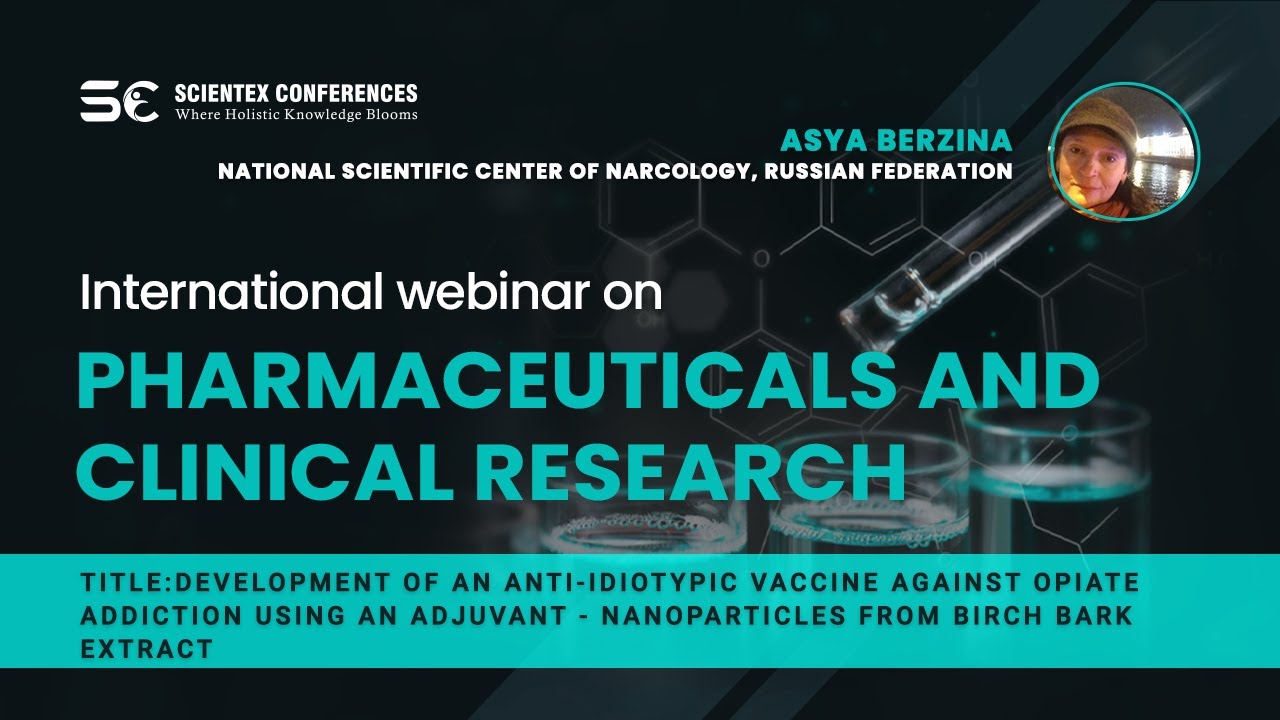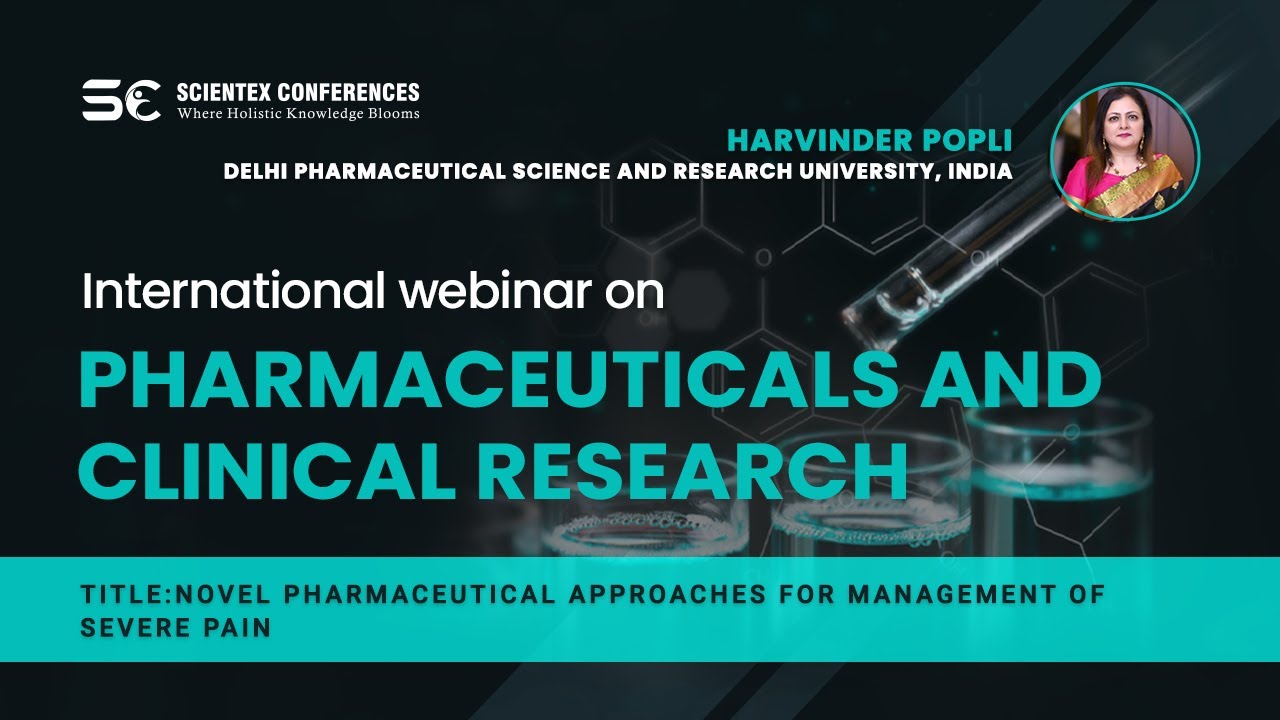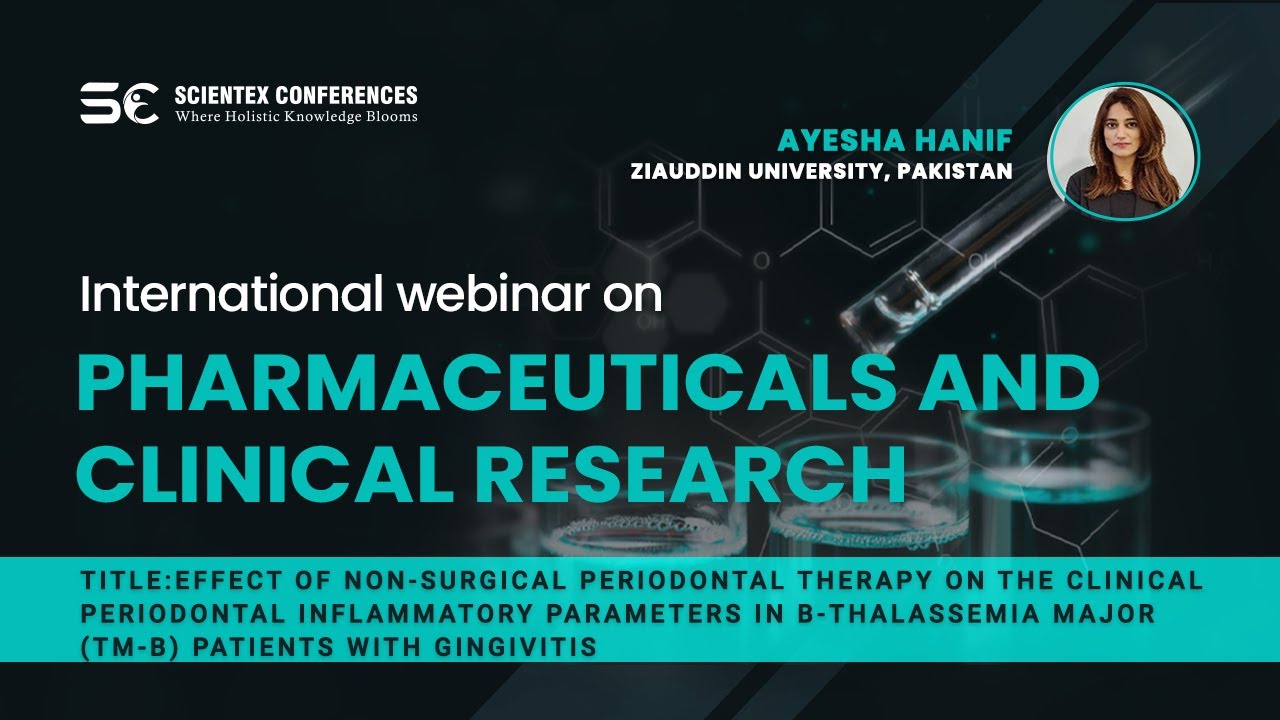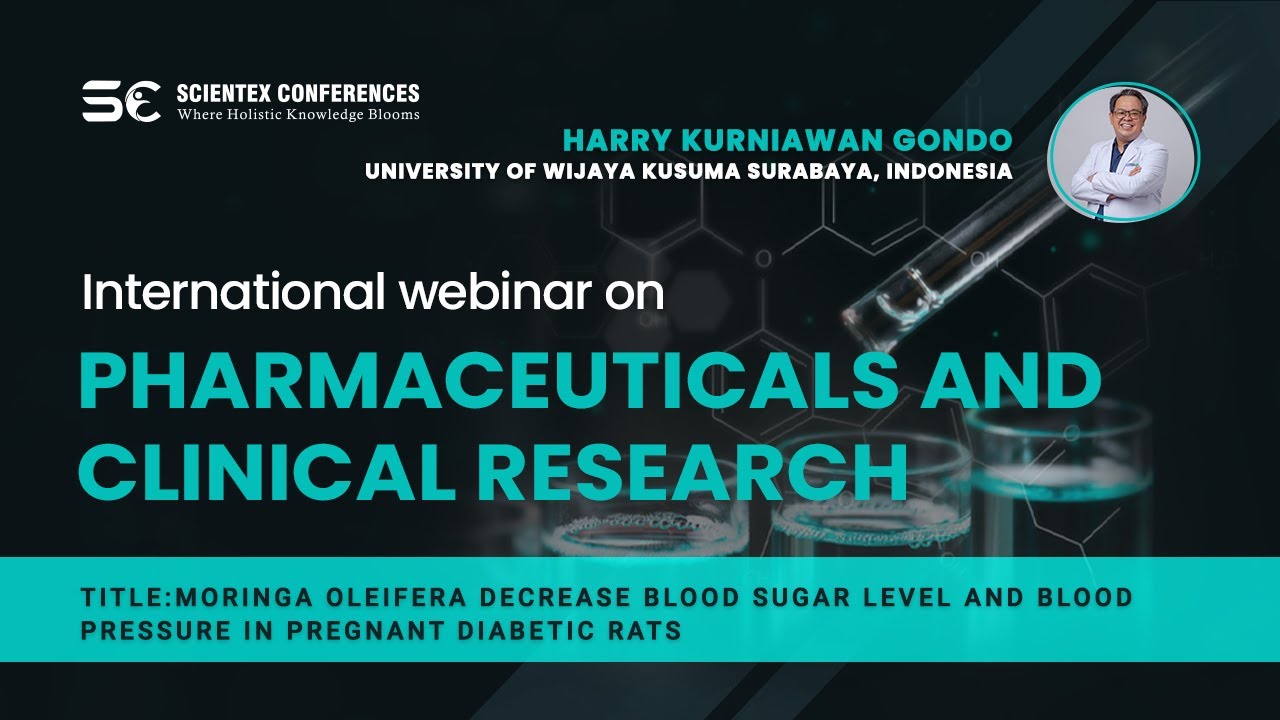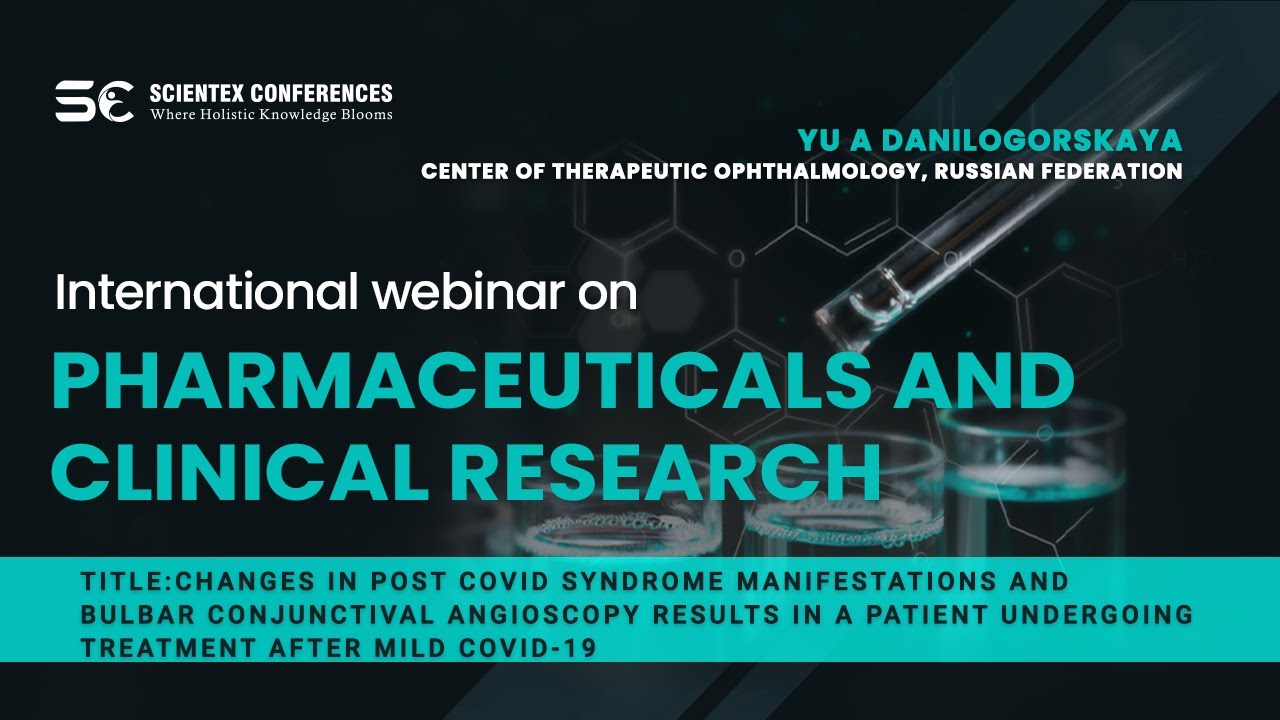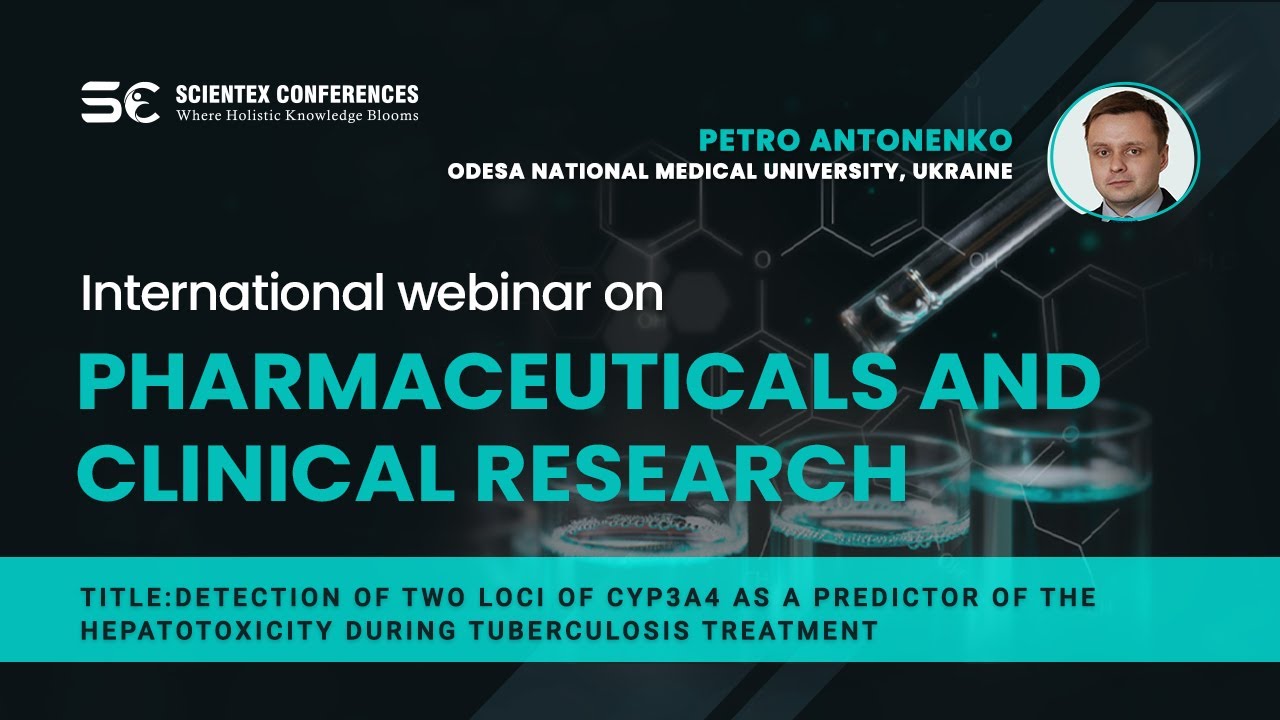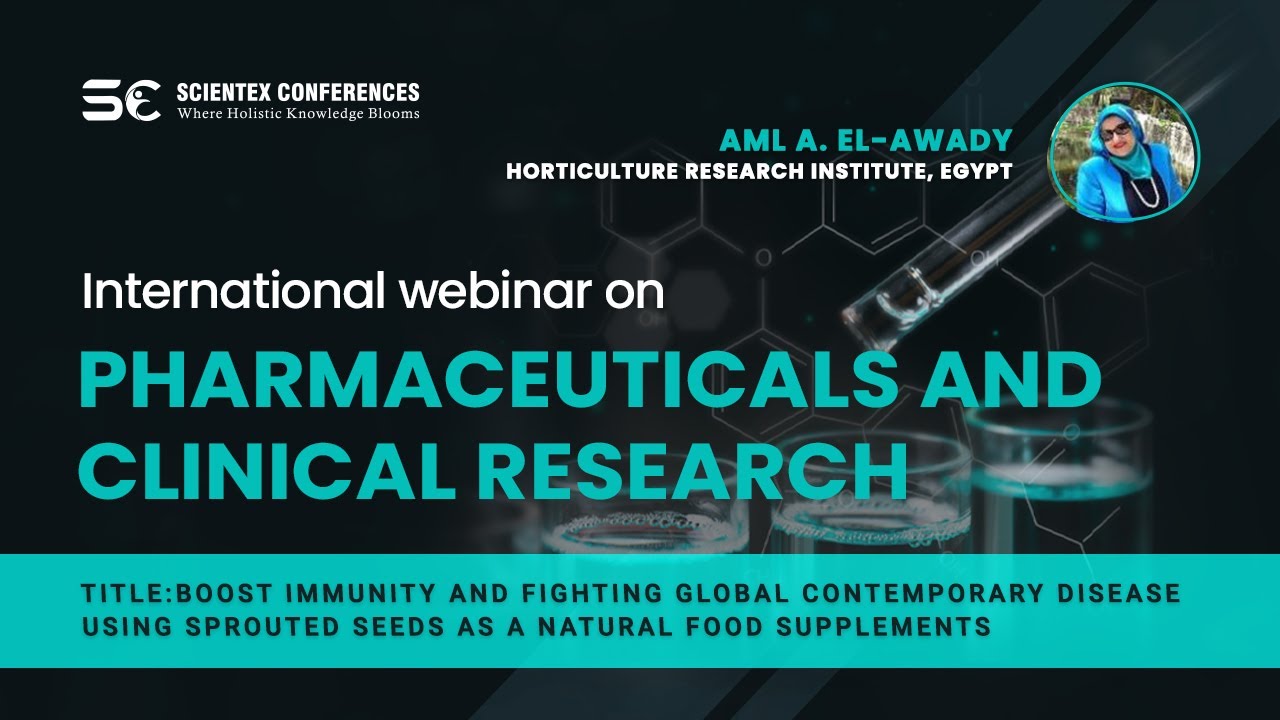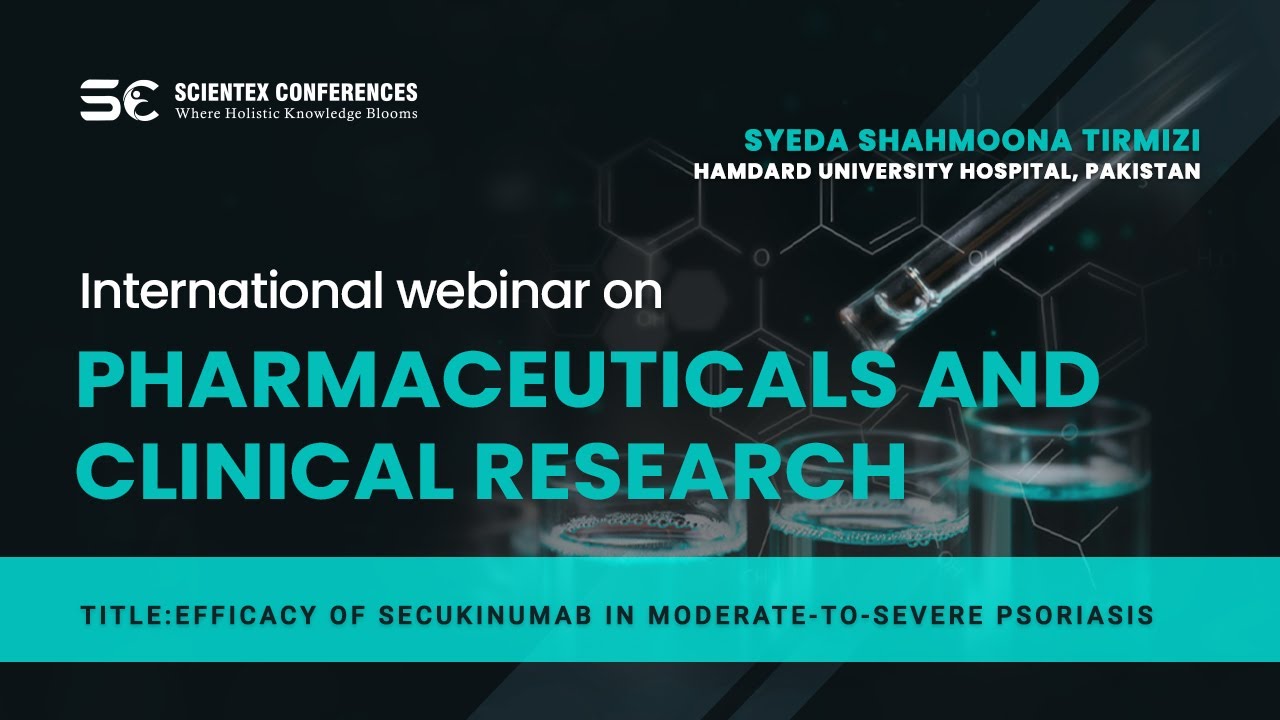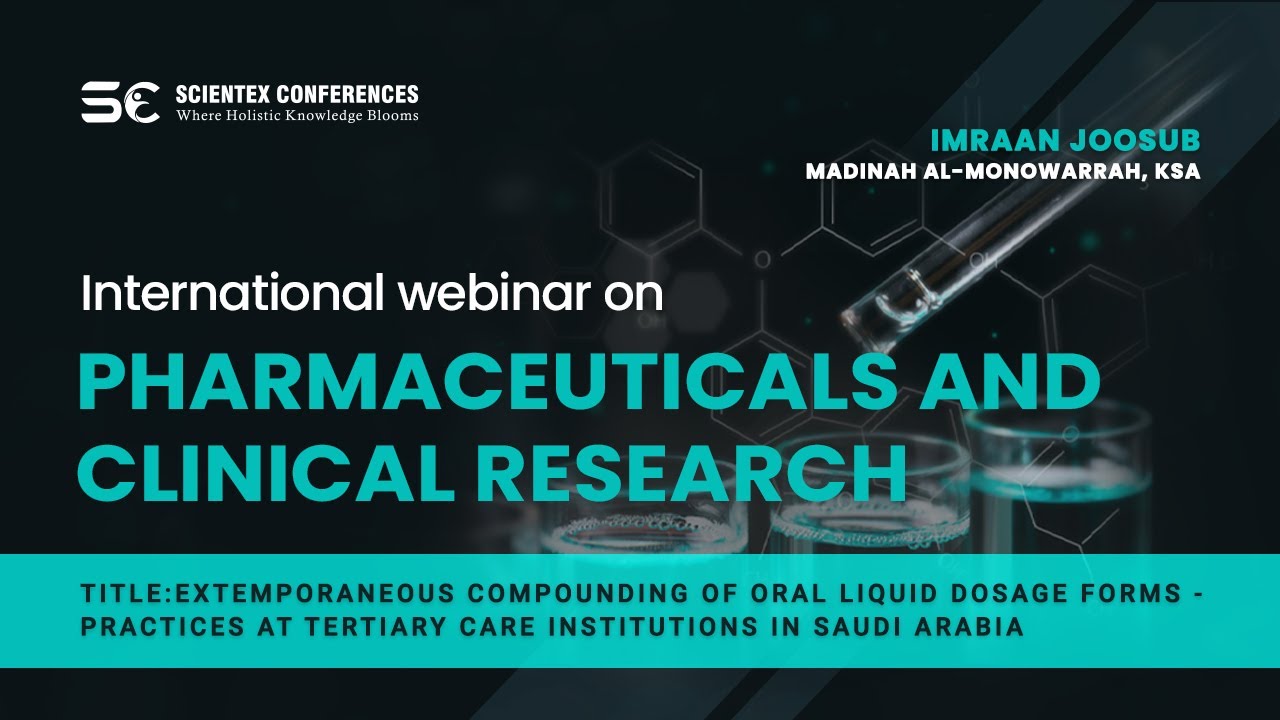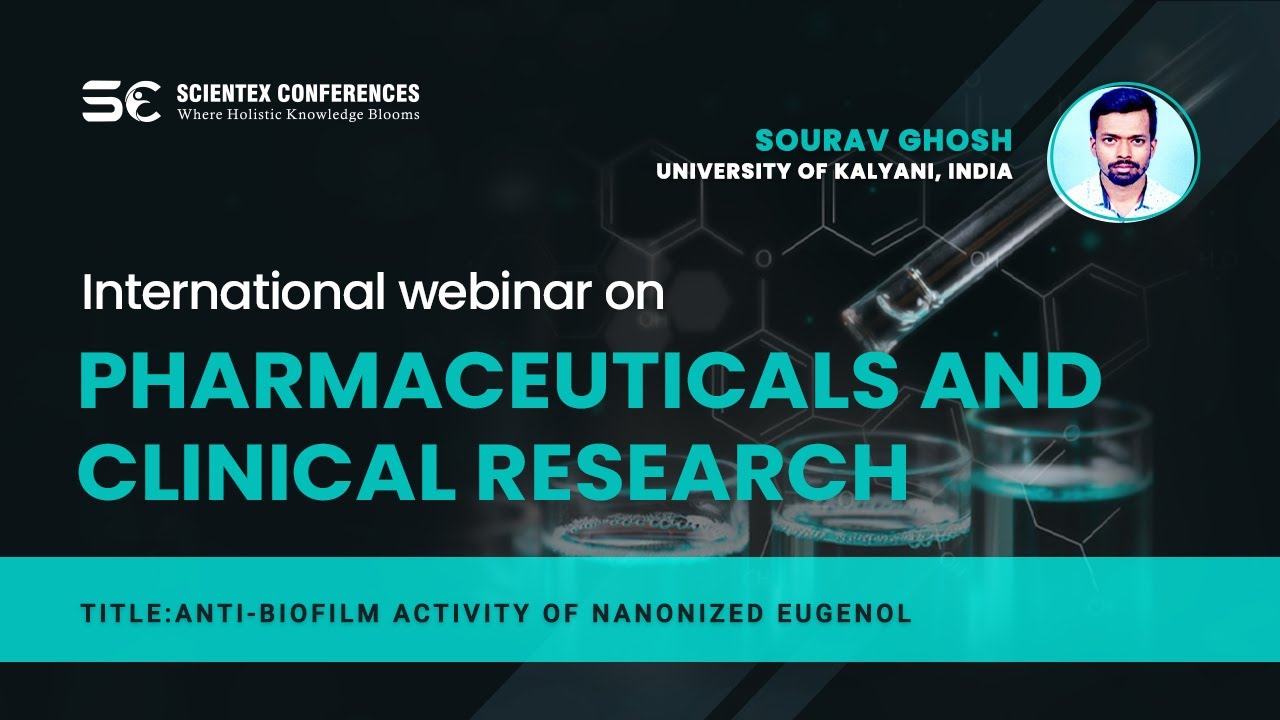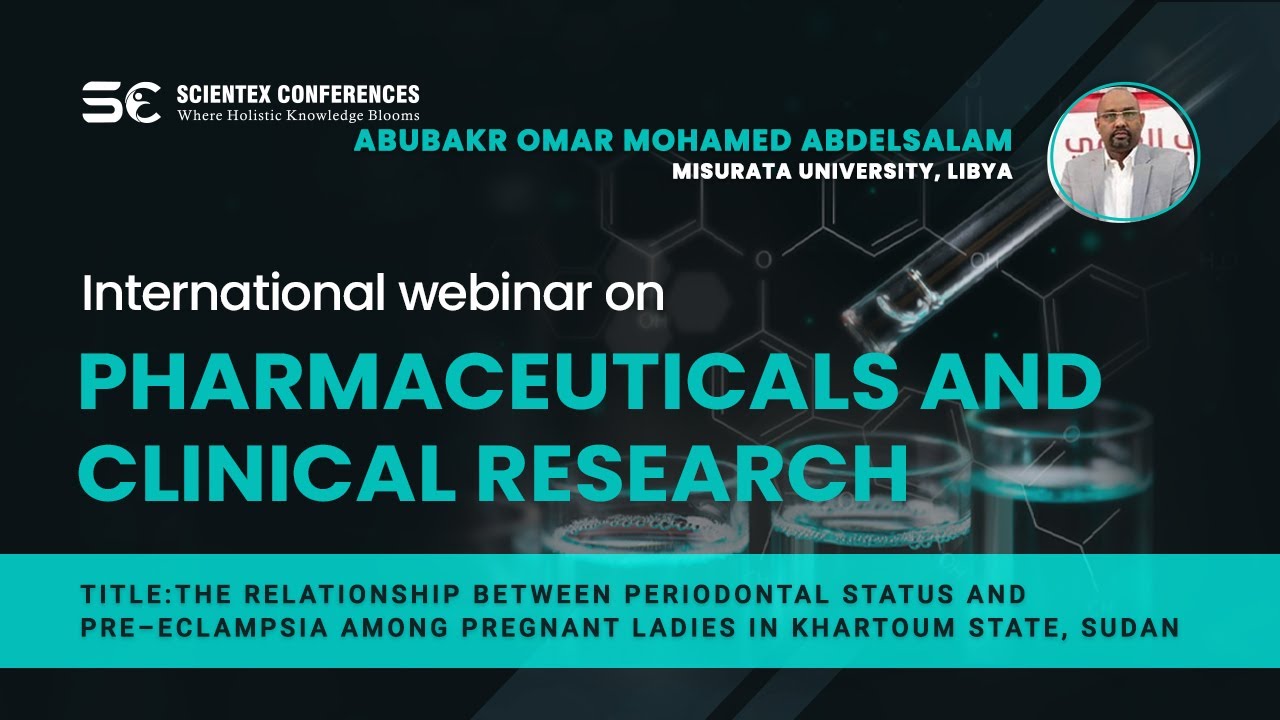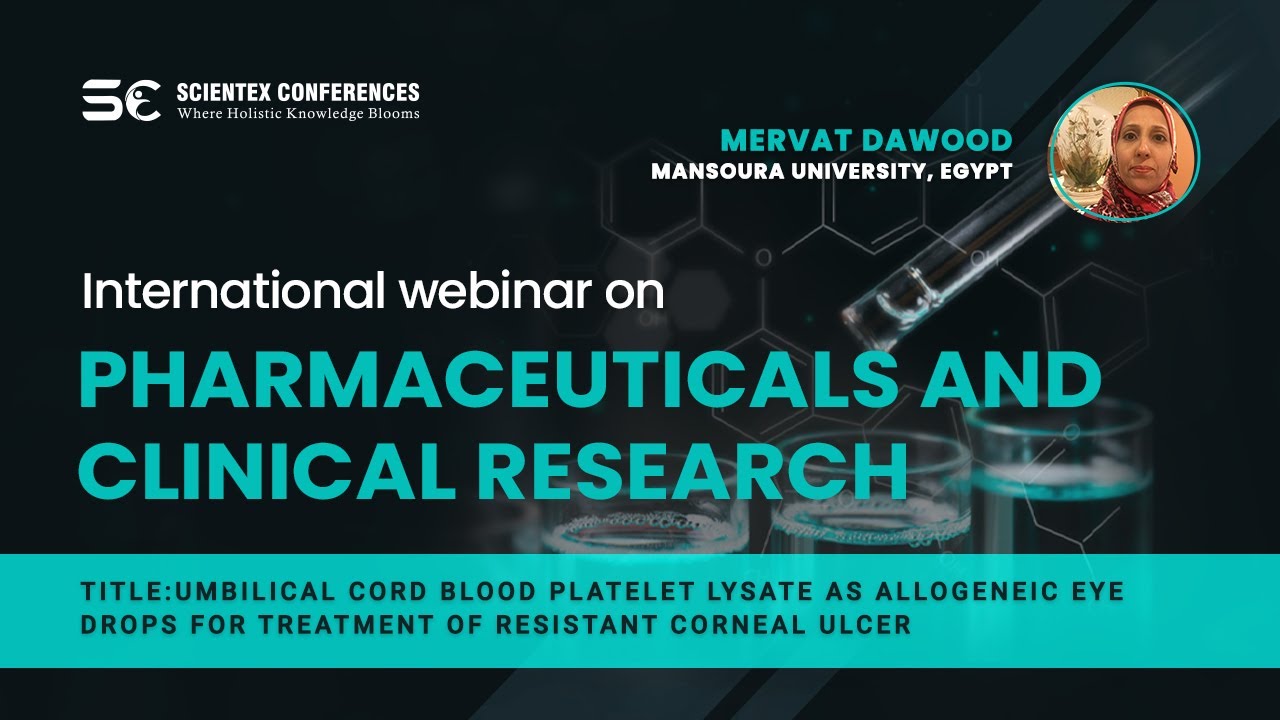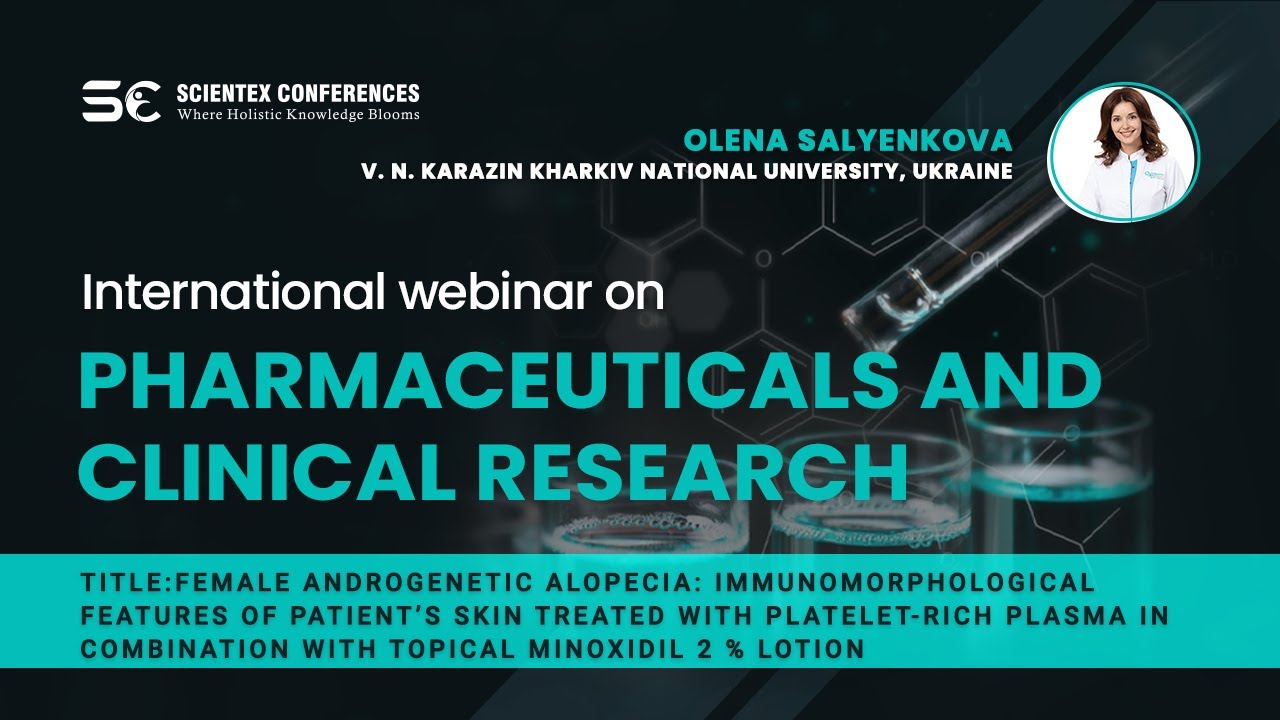 Past Webinar Presentation Links
Title : Antibodies (Abs) with functionality (Ab-Proteases) as a new generation of translational tools designed get healthcare model re-armed
Sergey V Suchkov, A.I.Evdokimov Moscow State Medical & Dental University, Russian Federation
Title : Use of psychopharmaceuticals in the Argentine northeast region during the decade of 2004-2013
Gerardo Abraham Fridman, University of Buenos Aires, Argentina
Title : Strategies for enhancing product yield: Design of Experiments (DOE) for Escherichia Coli cultivation
Puneet Kumar Gupta, CavinKare Private Limited, India
Title : Phytochemical, antioxidant and antitumor studies of coumarins extracted from granny Smith apple seeds by different methods
Raghad R. Khalil, University of Mosul, Iraq
Title : Comparative analysis of shortcourse vs long course antibiotic therapy among patients with complicated intra-abdominal infections
Amir Iqbal Memon, Liaquat University of Medical and Health Sciences, Pakistan
Title : Medicines good registration management: International perspectives
Maslennikova G Ya, National Medical Research Center for Therapy and Preventive Medicine, Russian Federation
Title : Incidence of cancers, risk factors, and survival in HIV-infected patients in Brazil, 1989-2020 cohort study
Beatriz Rodrigues Pellegrina Soares, Institute of Tropical Medicine, Brazil
Title : An in vitro evaluation of liquisolid compact of artemether using Neusilin US32 and Syloid XDP as potential excipients
Sayani Bhattacharyya, Krupanidhi College of Pharmacy, India
Title : Number needed to treat and incremental costs per responder for biologics and targeted synthetic drugs in adult patients with active psoriatic arthritis in the Russian Federation
Valeriia Sokolova, Russian Presidential Academy of National Economy and Public Administration, Russian Federation
Title : Radiophamacitucals in Nuclear medicine
Oliva Alfonso Isabel, University of Pharmacy, Spain
Title : Development of an anti-idiotypic vaccine against opiate addiction using an adjuvant - nanoparticles from birch bark extract
Asya Berzina, National Scientific Center of Narcology , Russian Federation
Title : Novel pharmaceutical approaches for management of severe pain
Harvinder Popli, Delhi Pharmaceutical Science and Research University, India
Title : Effect of non-surgical periodontal therapy on the clinical periodontal inflammatory parameters in ?-Thalassemia Major (TM-?) patients with gingivitis
Ayesha Hanif, Ziauddin University, Pakistan
Title : Moringa oleifera decrease blood sugar level and blood pressure in pregnant diabetic rats
Harry Kurniawan Gondo, University of Wijaya Kusuma Surabaya, Indonesia
Title : Changes in post COVID syndrome manifestations and bulbar conjunctival angioscopy results in a patient undergoing treatment after mild COVID-19
Yu A Danilogorskaya, Center of Therapeutic Ophthalmology, Russian Federation
Title : Detection of two loci of CYP3A4 as a predictor of the hepatotoxicity during tuberculosis treatment
Petro Antonenko, Odesa National Medical University, Ukraine
Title : Boost immunity and fighting global contemporary disease using sprouted seeds as a natural food supplements
Aml A. El-Awady, Horticulture Research Institute, Egypt
Title : Efficacy of secukinumab in moderate-to-severe psoriasis
Syeda Shahmoona Tirmizi, Hamdard University Hospital, Pakistan
Title : Extemporaneous compounding of oral liquid dosage forms - practices at tertiary care institutions in Saudi Arabia
Imraan Joosub, Madinah Al-Monowarrah, KSA
Title : Anti-biofilm activity of nanonized eugenol
Sourav Ghosh, University of Kalyani, India
Title : The Relationship between periodontal status and pre–eclampsia among pregnant ladies in Khartoum state, Sudan
Abubakr Omar Mohamed Abdelsalam, Misurata University, Libya
Title : Umbilical cord blood platelet lysate as allogeneic eye drops for treatment of resistant corneal ulcer
Mervat Dawood, Mansoura University, Egypt
Title : Female androgenetic alopecia: Immunomorphological features of patient's skin treated with platelet-rich plasma in combination with topical minoxidil 2 % lotion
Olena Salyenkova, V. N. Karazin Kharkiv National University, Ukraine
Insights in Pharmaceutical and Clinical Research
Diagnosis and treatment of different diseases

Recent advances in Pharmaceutical

supplies brand managers with extensive post-show pharmaceutics information so they may precisely assess the strategic impact.
The platform featuring nationally recognized clinical experts, researchers, and government officials in the field of Pharmaceutical and Clinical Research to provide clinicians with the most up-to-date evidence-based treatments for their patients. Attendees will be fetched with the following benefits, Reach the wider audience, meet skilled specialists and influencers face to face, Networking Opportunities, grow your skilled Network, New Tips & ways, Hear regarding the most recent analysis.

PHARMA CONFERENCE 2023: WHEN, WHAT AND WHY?
General Information:
Webinar Name: 2nd International Webinar on Pharmaceuticals and Clinical Research
Theme: Futuristic Advancements in Pharmaceutical and Clinical Research
Date: November 30- December 01, 2023
Time Zone: GMT+4
Webinar Platform: Zoom
Benefits:
•
Get an opportunity to meet renowned scholars
•
Chances to Interact, & Forge Powerful Professional Relationships
•
Access to All Sessions Online
•
E-Certificate Accreditation from the Organizing Committee
•
Online publication of Abstract and Biography on our website
•
10% abatement on the registration fees for the next annual conference
Guidelines for Joining Webinar:
• After register for the webinar, you will receive a meeting invite link with personalized user ID one day before the event for webinar access.
• Follow the steps provided in prior, for preventing any technical issues on day of the event.
• Please join the webinar 15 minutes early to eliminate the last-minute hassle.
• Ensure that your device meets the system requirements for running the specific application.
• For audio/video clarification, it is always better to attach an external device.
• Sit in a quiet location where you will have good network access with no disturbance.
• Mute your audio while others are presenting. Those who wish to ask questions or to discuss, should raise hand and host will unmute you at the end of the talk.
Guidelines For Presenters:
• Each speaker will have 20 minutes for presentation. Please plan your talk for 15 minutes to allow for introduction and for 5 minutes Q&A session at the end of your talk.
• In order to stay in track of time, please ensure that you start and end your presentation on the times indicated in the program.
• The webinar must be organized in English, if you are not comfortable in presenting your presentation in English, you shall join with any of your colleagues as a translator and there won't be any registration fee for the translator. If you are not interested in bringing any translator with you, there is another option you can make a Poster Presentation.
• The presentation should be submitted in PDF or PPT Format

Pharmaceutical societies
Associations
Pharmacologists
Biotechnologists
Medicinal and Pharmaceutical companies
Research Institutes and members
Manufacturing Companies
Regulatory Authorities
Entrepreneurs
Clinical Toxicologists
Drug Manufacturers
Pharmaceutical Researchers
Directors and CEOs of Organizations
Physicians and Clinical Pharmacists
Nanotechnologists
Biomedical Engineers